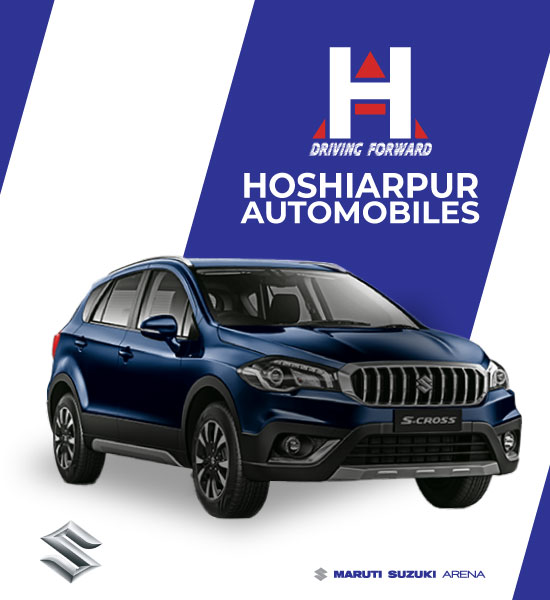 Discover Hoshiarpur Automobiles
Hoshiarpur Automobiles was established opposite ITI, Jalandhar road during the year 1980. It joined with Maruti family as Maruti Authorized Service Station (MASS) in 1993 and on 31 Aug 2001, it became the authorized dealer of Maruti Suzuki by establishing its Show Room & Workshop at the village Singriwala, Jalandhar road.
The Showroom at Singriwala is one of the best in the world, equipped with all modern facilities. Maruti Suzuki cars of all variant colours and models are readily available all the time. Maruti Suzuki finance having partnerships with top leading finance companies to provide highly attractive and transparent finance deals on the most competitive interest rates by offering a comprehensive set of the financial package and sanctioning of loan within 48 hours.
Insurance Department is having an alliance with the foremost general insurance companies for providing enhanced, convenient, peace of mind, completely hassle-free, and near cashless basis insurance service to customers on a single-window concept. The claim settlement is fair and transparent at no extra cost.
The state-of-the-art machines & tools have been provided and installed in all our workshops and body shops for providing the highest quality of service and repair. We believe that customer satisfaction is the key to success and have accordingly focused our attention to total customer care. Maruti's on-road service is provided 24 hours. Pick and drop facility and shuttle service is available at each of our outlets. MMS (Maruti Mobile Service) facility is available for service on doorsteps.
That Meet Your Requirements
Safe driving today requires a higher level of confidence and competence. Hoshiarpur Automobiles has taken the initiative and started Maruti Driving School; the first in Punjab on 01 Apr 2008 for promoting quality and structural training on international standards by well-trained instructors which comprises of comprehensive theory and practical sessions on new air-conditioned cars fitted with dual control for enhanced safety and comfortable learning. The Simulator familiars is the trainee with car control on variety of conditions such as night driving, hill driving, road and light conditions before taking the car on road. A certificate is given to all the trainees having its own value all over. For the convenience of peoples, we have started Maruti Driving MARUTI SUZUKI TRUE VALUE SHOWROOM Service at Mahilpur, Garhshankar, Tanda, Dasuya, Talwara, Mukerian, Bullowal & Hariana and now open new MDS at Fatehgarh Sahib.
Our True Value department guarantees the highest price of your car without any hassles or obligations through our scientific and transparent evaluation process and also ensures that you get the payment fast without commission and your car goes into the right hand by checking the bonafide of the buyer. We also sell the widest range of pre-owned quality cars acquired from genuine sources, refurbished and reconditioned with Maruti Genuine Parts in state-of-the-art workshops by well-qualified mechanics and putting through stringent 120-point checks. We offer a wide range of Maruti Genuine Accessories (MGA) and Maruti Genuine Parts (MGP) of unmatched as quality on most "competitive price value which is fully compatible to Maruti Suzuki cars and installation is done with proper and approved procedure with a validity of the warranty.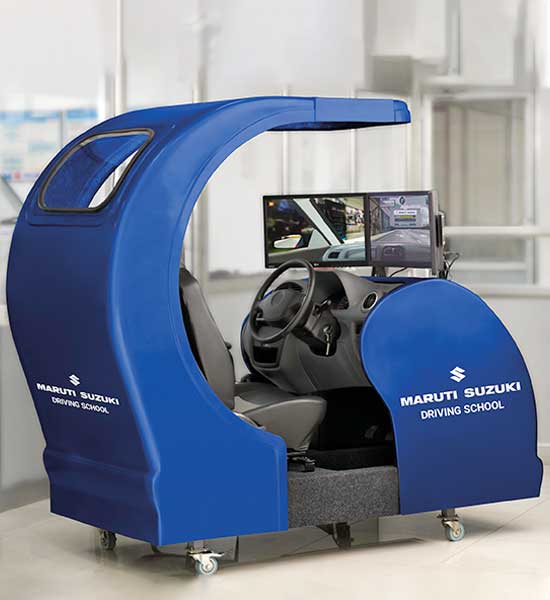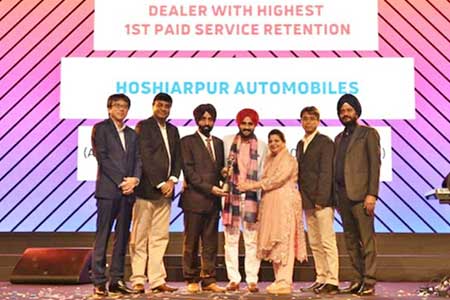 We have won many prestigious awards since the inception of its Show Room. We have been declared India's No.1 & Platinum Dealer during 2004-05,2005-06,2007-08, 2008-09,2010-11,2011-12,2012-13,2013-14 and have scored highest ever score in Maruti Suzuki history. We have been rated No. 1 in India in customer satisfaction. In the year 2016-17, we have won 1st time introduced Royal Platinum Award and Alpha Award in 2016-17 and 2017-18. We thank our esteemed customers for joining us and the Maruti Suzuki family. We look forward to serving you better always, every time and everywhere.
Ready to Get Started?
Buy Maruti Cars that meet your requirements. Our expert team is available for assistance.