Hoshiarpur Automobiles is one of the best business partners of Maruti Suzuki family was established in the year 2001 by S. Ajvinder Singh. S. Ajvinder Singh being blessed with requisite calibre and vision always had the inspiration of becoming icon of business. His unflinching determination and strong willpower to perform steered the dealership to echelon of merits, made the pioneer of automobiles revolution in Punjab. He envisioned the dealership to be an epitome of excellence with a strong work ethic. Under his dynamic leadership, the dealership has become a well known in Maruti Suzuki and consolidated itself into a well-diversified automobiles enterprises with sound skilled manpower in the region with two Maruti Suzuki dealerships, one NEXA & one COMMERCIAL dealership and eleven E-outlet and R-outlet. By the dint of his determination, dedication, and desire, Hoshiarpur Automobiles has won the prestigious "Royal Platinum Award" 10th Times and 2 times "Alpha Award" in NEXA. Today, Hoshiarpur Automobiles has one of the strongest and most experienced manpower, rendering their services with full dedication and sincerity with the vision of total customer satisfaction. It clearly exhibits his passion for excellence. The sky seems to be the limit for him and there lies an opportunity to grow and achieve great heights.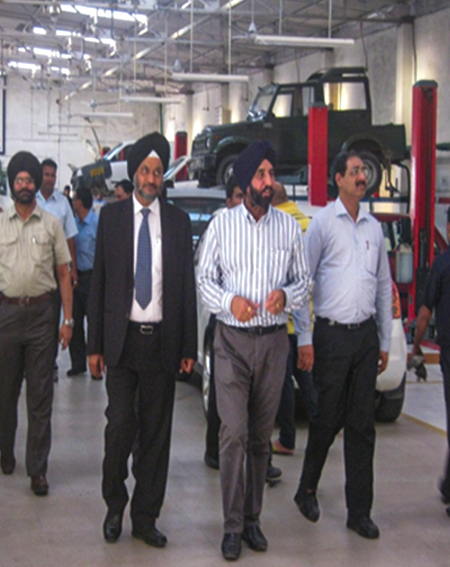 "Proud to be a 10 times Royal Platinum Dealer"- S. Ajvinder Singh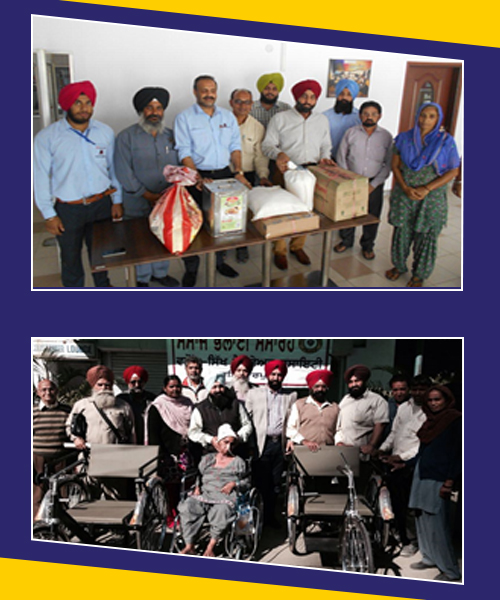 S Ajvinder Singh is a cheerful, positive, encouraging, public friendly and easily approachable person. He is persistently making unflinching efforts to keep contributing to the society. It is because of his selfless dedicated efforts, pioneering vision, well directed approach and ceaseless desire to recuperate, lot of social activities have been undertaken under his guidance and personal interest such as Mortuary, Mortuary Van, 24 hours free ambulance service, free treatment of poor patients in Civil Hospital, distributing of warm clothes during winter to destitute homes, poor families and free books and stationery items to poor students, Benches for schools & Water Tank cleaning in school. He has completely committed himself to the cause of stimulating the process of nation-building. To enhance the customer delight he has started the practice of the quality week every month.S. Ajvinder Singh is having respect and faith in all religions, organizing "International Kirtan Darbar" every year on a large scale by involving peoples from all religions and sects. He is associated with many social organizations and Rural Development Schemes. He is the President of NRI Sabha, Industrial Associations, Sikh Welfare Society, Saini Bar Education Society, President Automobiles Dealers Association, Patron of Model Town Club Hoshiarpur, Model Town Social & Welfare Association and member of Rotary Club, Services Club, and Golf Club Hoshiarpur.
Ready to Get Started?
Buy Maruti Cars that meet your requirements. Our expert team is available for assistance.