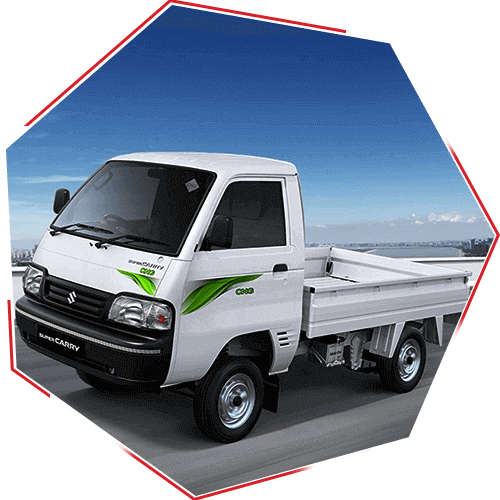 Maruti Suzuki Commercial Channel
Best Choice for Commercial Segment
Maruti Suzuki's Commercial Channel is proud to be the fastest-growing automobile retail channel in India that has been retailing through over 320+ individual commercial outlets. Being the choice of millions of Maruti lovers, it's expanding network in order to mark its presence in the different corners around the country. Along with transporting Indian families, Maruti vehicles are also contributing to the commercial segment. We upbeat moments just because of the loyal customers who invest in Maruti vehicles and get ultimate experience throughout the life span.
Maruti aims to offer creative and innovative solutions for a wide range of vehicles including new cars, used cars, and commercial vehicles. Our efficient and the best commercial vehicles cater to the day to day business challenges. We always strive to enhance productivity and be ahead of needs.
Hoshiarpur Automobiles Commercial Channer Offers
Goods Carrier and Passenger Carrier
Choosing the right commercial vehicle helps in the growth of business and enhances productivity therefore Maruti is providing quick and efficient solutions. Whether you want a goods carrier or a passenger carrier, contact Maruti Suzuki Commercial channel Hoshiarpur, we are delighted to help you buy a vehicle for your business.
Drive Maruti vehicles and feel the difference. No other company can compete with our expertise, design, technology, performance, efficiency, and reliability. Buy Maruti commercial vehicles in Hoshiarpur to uplift your business with confidence.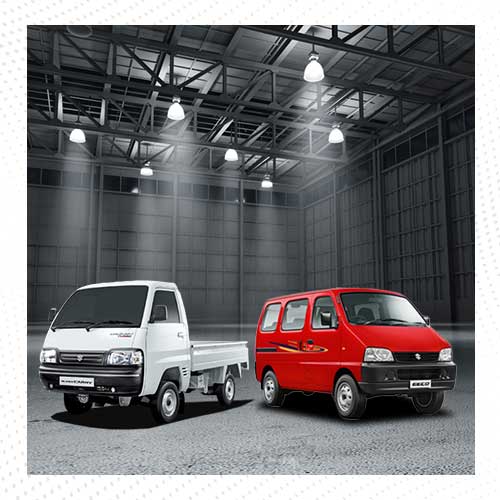 PARTNERSHIP
Listening, understanding, and designing product and service practices that foster partnership for maximum growth and progress.

INGENUITY
Creative and innovative solutions tailor-made to address the gap between home and hub life or cater to day to day business challenges.

EFFICIENCY
Quick and efficient mobility solutions and processes created to enhance productivity & growth of the business.

TRANSPARENCY
Honesty and transparency across processes, dissemination of information and dealings, invoking a sense of genuineness.

RELIABILITY
Inspiring trust by showcasing dependability in every interaction across the various aspects of the channel- availability, acquisition, performance & service.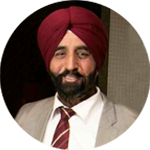 S. Ajvinder Singh
MD
S. Ajvinder Singh being blessed with the requisite calibre and vision always had the inspiration of becoming an icon of business. His unflinching determination and strong willpower to perform steered the dealership to the echelon of merits made the pioneer of automobiles revolution in Punjab.
S. Gurpreet Singh
CEO
A young, intelligent, confident, bright, talented, energetic, and having a charismatic personality presents him in a very dignified manner. He is sharp, having an indomitable spirit and desire to excel with a strategic vision to take the dealership to the highest glory.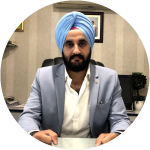 What Hoshiarpur Automobiles Showroom Offers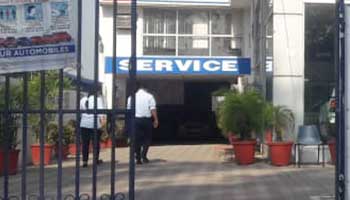 Maruti Service
Get Maruti Service in Hoshiarpur. As our topmost priority is to satisfy our customers, our entire team makes efforts to provide excellent service for cars that you owned.
Regular maintenance increases the life of a vehicle thus, make sure you keep your Maruti car maintained. We also offer genuine Maruti accessories designed to fit your car and give it an elegant look. It has been rigorously tested for quality, comfort, capability, and durability.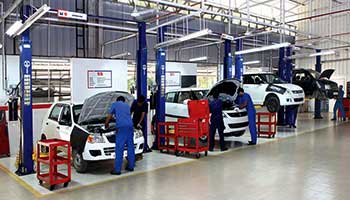 Maruti Workshop
Whether you are considering buying Maruti Suzuki Cars in Hoshiarpur or require to visit the Maruti workshop in Hoshiarpur for the repair services, our dedicated team of experts is available. Our workshop is optimized with the latest equipment and advanced technology. Perfection in our services leads to customer satisfaction that is our topmost priority. Visit Maruti Workshop in Hoshiarpur for the best services.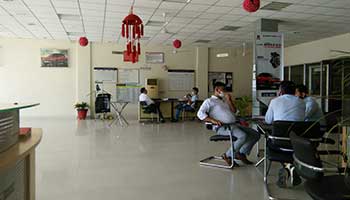 Maruti Car Insurance
A protection cover in the form of insurance is an essential tool that helps to cover expenses occurred due to uncertain events. Maruti car insurance makes your drive soothing and doesn't let you be out of pocket due to unavoidable incidents on road. For Maruti car insurance in Garhshankar, you just need to contact our concerned team who will make sure to provide you timely and efficient services.
"Proud to be a 10 times Royal Platinum Dealer"-
S. Ajvinder Singh
Maruti Suzuki Commercial
Hoshiarpur Automobiles
Piplan Wala, Near CCD
Hoshiarpur, Punjab 146001
Contact: 089292 68177
Ready to Get Started?
Buy Maruti Cars that meet your requirements. Our expert team is available for assistance.