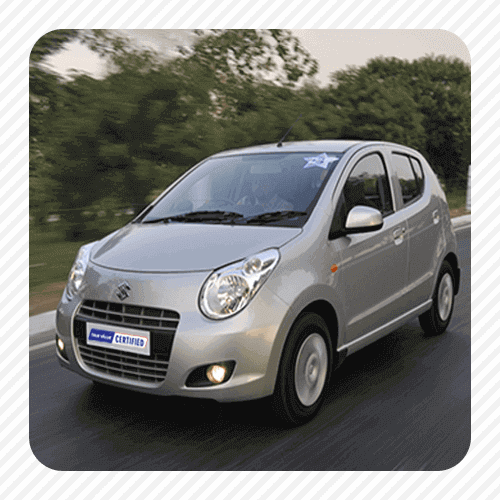 Maruti Suzuki's Channel for Pre-Owned Cars
True Value is the Maruti Suzuki's channel for pre-owned cars that have been meeting the requirements of those who require pre-owned cars. True Value has expanded its network across the country and presently it has more than 1252 outlets across 942 cities. Being an official channel of Maruti Suzuki, True Value provides authentic, transparent, and unbiased services to both buyers and sellers. As Maruti Suzuki is one of the top brands of cars, you can always expect reliable services.The advantage of being a True value customer is that you can sell or buy pre-owned cars from multiple brands. The main motive of True Value is to build the trust of customers by providing them unbeatable services and the best experience in buying used cars.
What You Can Expect From True Value?
Digital evaluation of pre-owned cars on 376 checkpoints that you can rely on.

Providing fair, transparent prices on pre-owned cars from multiple brands.

Transparency in our services to make it convenient for both the buyers and sellers.
Buy Used Cars by Different Brands
We believe that the customers whether they want to buy a used car or a new car, deserve the best experience hence we give importance to services at True Value output equally. We have a wide range of used cars for sale that meet different requirements. Choose a perfect car for you as per your budget and preference.
Our top-most priority is to keep our customers contented and satisfied that's why no other brand can compete for the services of True Value Hoshiarpur, a channel of pre-owned cars.