Charismatic Personality of
S Gurpreet Singh has taken over the reign of Hoshiarpur Automobiles during Oct 2012. A young, intelligent, confident, bright, talented, energetic, and having charismatic personality presents him in a very dignified manner. He is sharp, having an indomitable spirit and desire to excel with a strategic vision to take the dealership to the highest glory. He is employee-friendly and adaptable to new ideas to implement with a systematic approach and tactics in the interests of the company and the dealership. He always shows understanding and is easily accessible to employees and having a keen interest in their welfare needs to keep them happy and cheerful and highly motivated.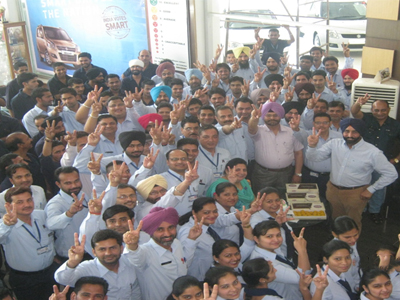 "Our topmost priority is to make efforts for the betterment of society"-
 S. Gurpreet Singh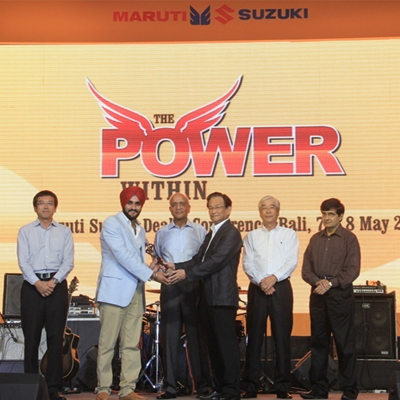 He is versatile and dynamic CEO and under whose able leadership, Hoshiarpur Automobiles has achieved a tremendous result and remarkable progress in all spheres and achieved India's No. 1 Royal Platinum Award in Maruti Suzuki and Alpha Award in NEXA Channel. The company also spread its wings by opening the Maruti Suzuki Arena in Mandi Gobindgarh, COMMERCIAL showroom in Hoshiarpur. In the year 2019, the company has activated the Independent True Value Outlet Opp. ITI, Hoshiarpur. A Hardcore Marutian, his dream is to grow with Maruti Suzuki and become No 1 in the country.S. Gurpreet Singh (CEO) also selected in the Board of "Junoon Group (Dealer Panel Group)" by MSIL in November 2017. This board is aim to make all Maruti Suzuki dealers future ready & align them with MSIL business strategies and policies.
Ready to Get Started?
Buy Maruti Cars that meet your requirements. Our expert team is available for assistance.